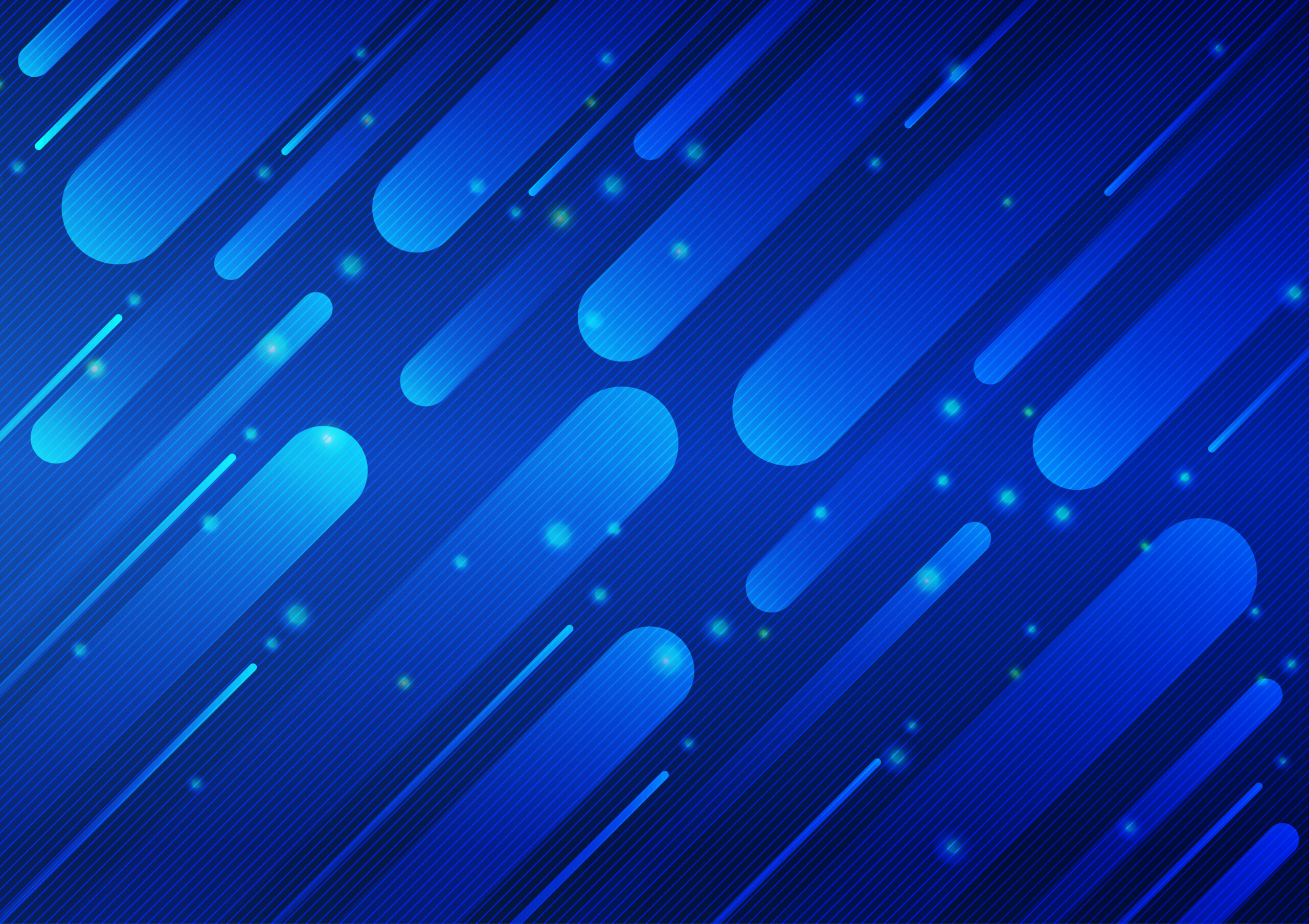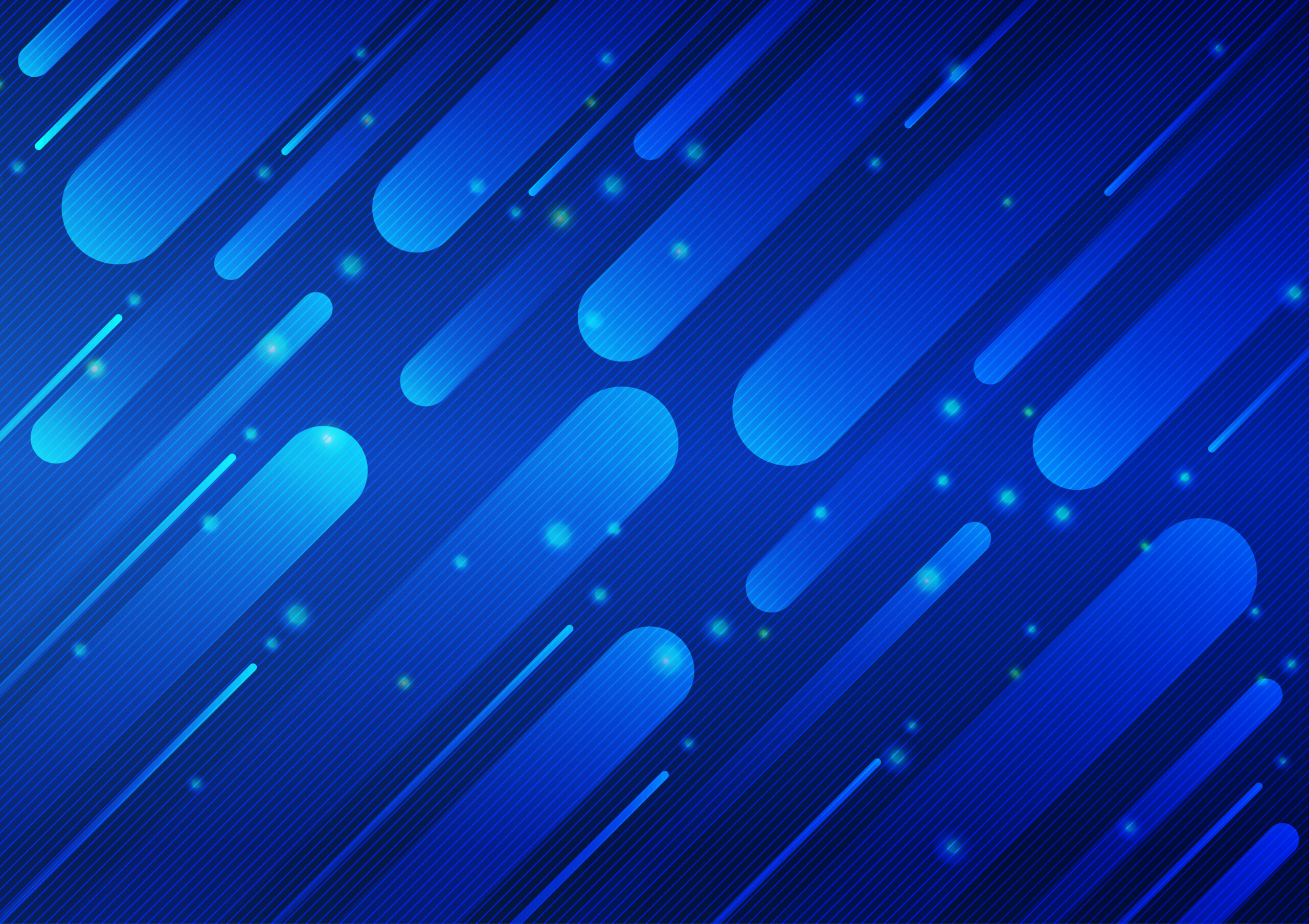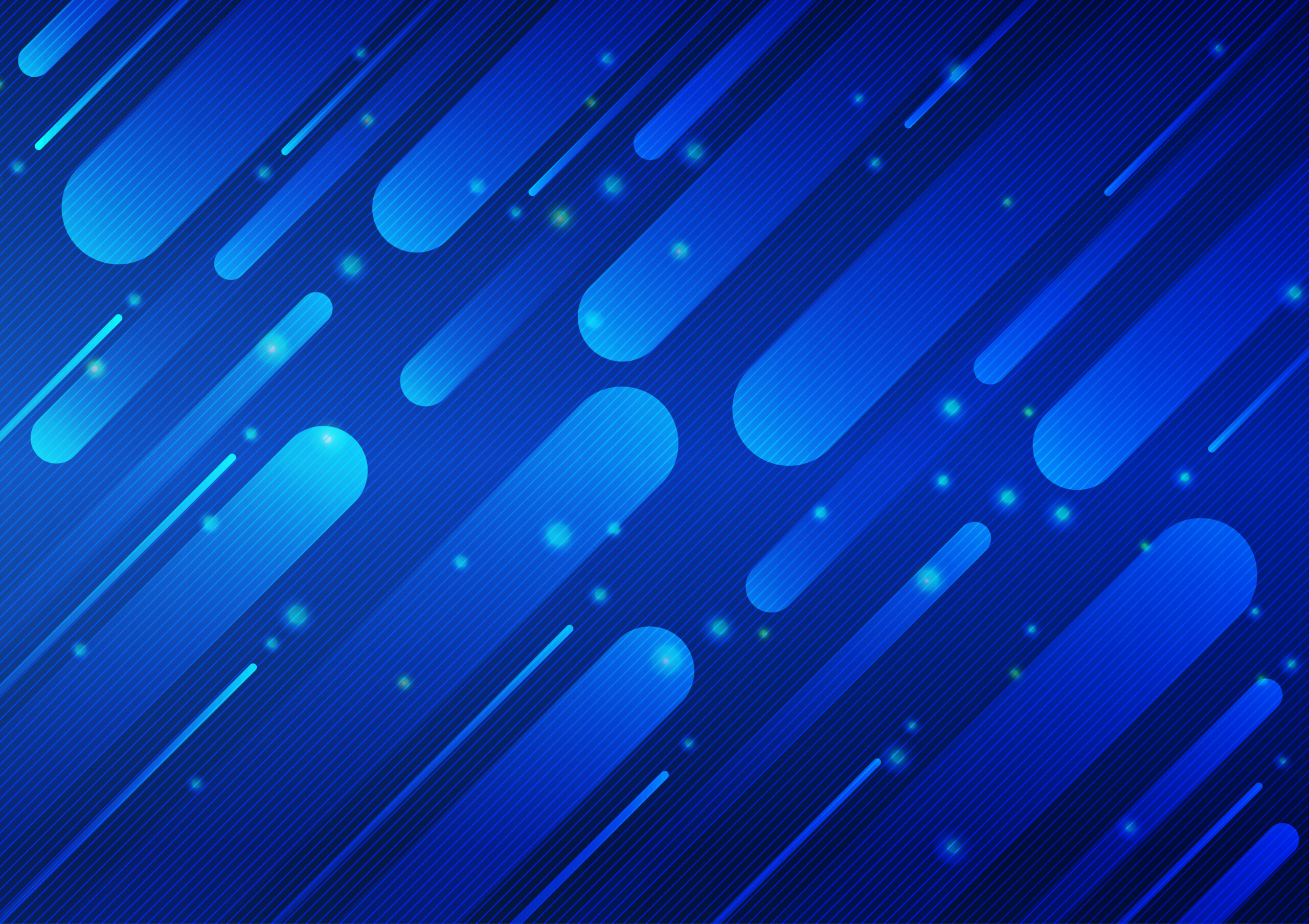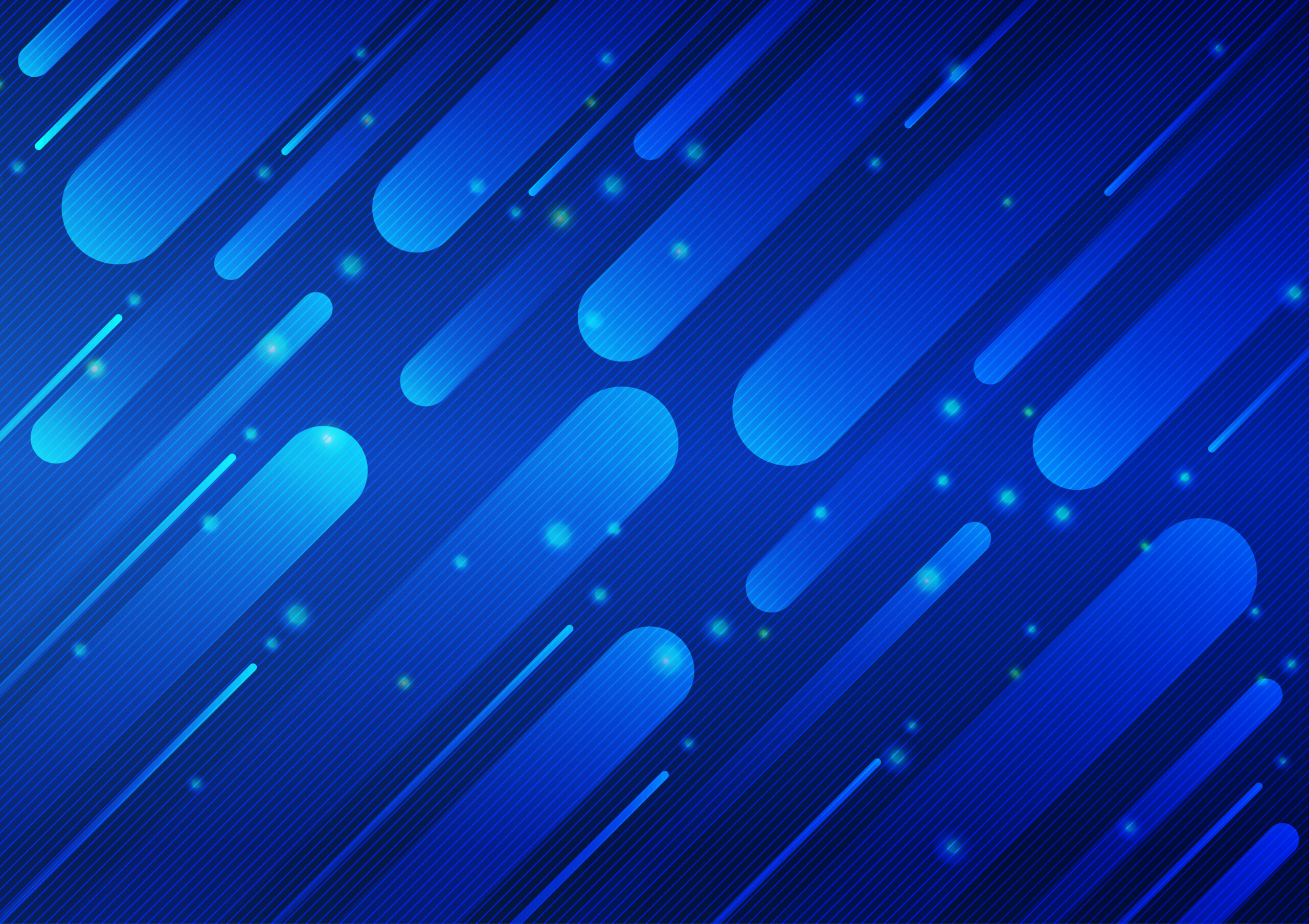 Trusted Electrical Contractor 40+ years
YOUR TRUSTED ELECTRICAL CONTRACTOR FOR 40+ YEARS
Wang Electric is an award-winning team of skilled electricians specializing in commercial and residential lighting & automation, electrical contracting and repair needs of all sizes and scopes.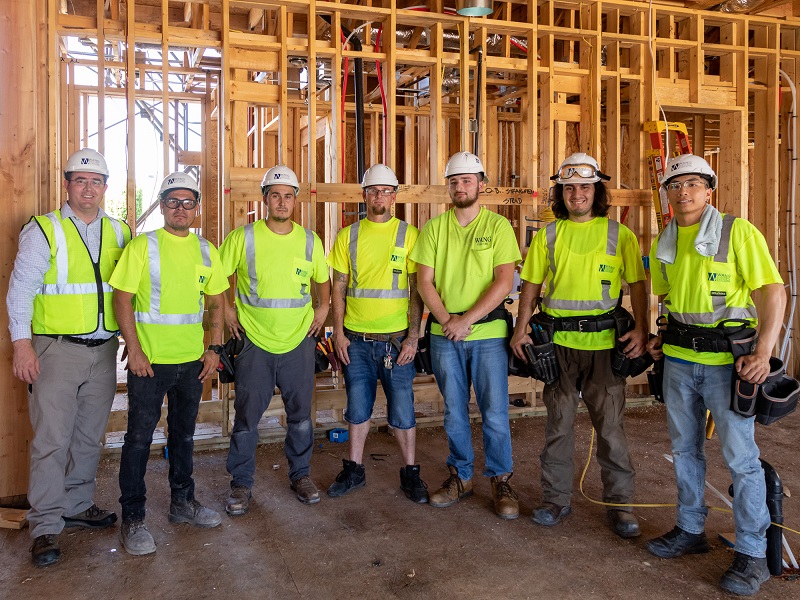 High Standards
UPHOLDING HIGH STANDARDS FOR EXCELLENCE
Our entire team is fully dedicated to meeting or exceeding your expectations for quality, safety, integrity and expertise on every project, service call or consultation.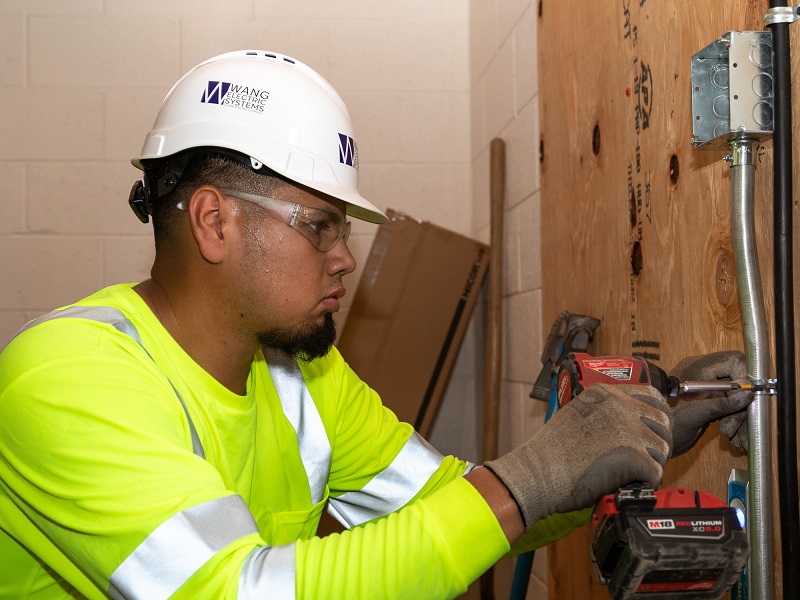 Serving Greater Phoenix AZ
SERVICING RESIDENTIAL & COMMERCIAL CUSTOMERS IN GREATER PHOENIX, ARIZONA
Our electricians are fully qualified and robustly experienced to offer the best electrical solutions for your residential or commercial facility. From electrical design to installation and repair, Wang is your trusted go-to Phoenix-area electrical contractor.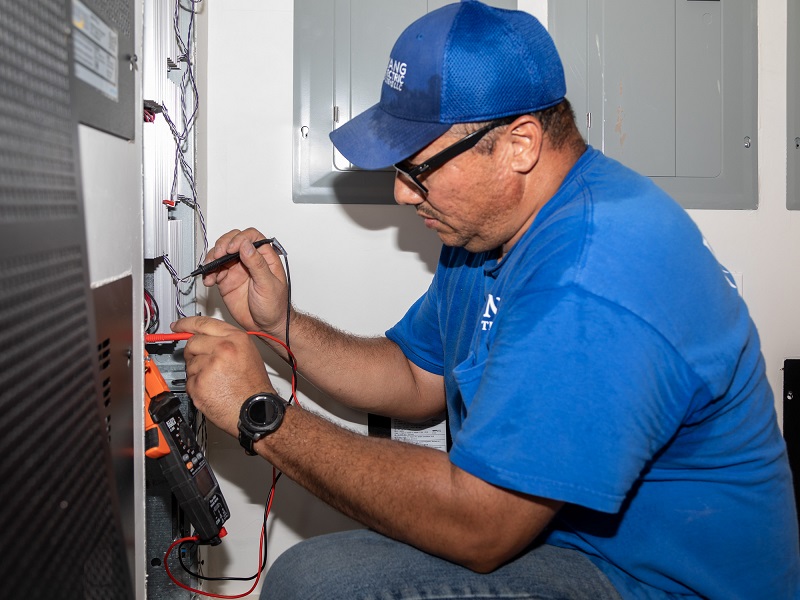 24/7 Emergency Service
24/7 EMERGENCY ELECTRICAL SERVICES
When your home or business suffers electrical issues, the Wang crew is standing by to tend to them promptly, any time of the day or night.
Electrical Emergency, call (602) 324-5361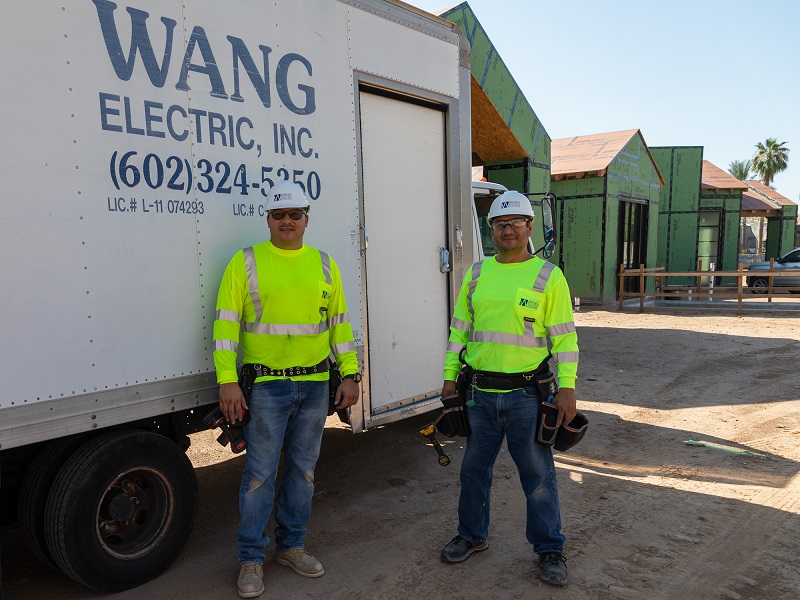 Award Winning, Full-Service

Electrical Contracting
Wang Electric, a Shine Electric company, is the Phoenix area's leading electrical contractor. Our long-standing reputation for delivering quality, value and service brings homeowners, business owners, project owners and general contractors back to secure our services again and again.
The Wang Electric team provides unmatched skill, quality and service to residential, commercial and government clients throughout the Phoenix metro area. For more than four decades, we've been ahead of the curve when it comes to embracing innovations that make life and business easier, safer, more affordable and more sustainable. 

Design, Lighting & More
Beyond our superior electrical services, we provide lighting and control design, computer-aided design (CAD), audio/video installation and design-build servicecs.

Commercial Electric
The commercial division of our team is uniquely equipped and thoroughly qualified to handle all of your electrical installations. Our team can also assist you in budget preparation, design, value engineering, and complete project management.

Residential Electric
Our residential team can handle any home electrical project, from small-scale remodeling to large, luxury custom home builds.

Electric Services
The Wang Electric maintenance and repair service division performs small-scale installations and upgrades and is available 24/7 to promptly respond to electrical emergencies in residential and commercial buildings.
Commercial & Residential
Emergency Electrical Services 24/7
(602) 324-5361
No trade works more closely with general contractors than the electrical team. On new construction projects, we're on the job site during every phase of construction from conception to design through final inspection.
Our team provides top-level electrical services to residential customers of all sizes and needs. From hard-wiring alarm systems and installing lighting to providing emergency 24/7 service, Wang is the team you want working with your home's electrical systems. 
Wang Electric has the knowledge, experience and integrity to provide the full range of electrical and lighting services for commercial customers of all sizes and throughout all business sectors, from retail to dining to manufacturing and beyond. 
We serve the electrical needs of multiple government agencies, from military sectors to health and human services, homeland security and more. Our extensive experience and outstanding performance have made us a major provider of electrical services for state and federal agencies located in the Phoenix area. 
Al T - testimonial
WHAT OUR CLIENTS & PARTNERS ARE SAYING
"I called Wang Electric to install some LED lights in my garage. Tom the electrician arrived as scheduled the next day, did a really professional job and charged a reasonable price. Overall, I was very impressed. I highly recommend Wang Electric."
T.S. Testimonial
WHAT OUR CLIENTS & PARTNERS ARE SAYING
"This is how service should be! My technician's name was Nathan. The company was professional, fair pricing, and truly cared about their customers. Nathan arrived promptly at the scheduled time. He was extremely kind. I will be a returning customer. If I could give ten stars I would."
- T.S., Litchfield Park, AZ
Paul J. Testimonial
WHAT OUR CLIENTS & PARTNERS ARE SAYING
"In my opinion, Wang Electric is the best electrical contracting firm in the Phoenix area. They are honest, on time, and professional. I think they have been around since the late 70's or early 80's. I highly recommend! We recently moved to Utah from Arizona. I haven't found anyone here that compares with the service we received from Wang."
Gene Kniaz testimonial
WHAT OUR CLIENTS & PARTNERS ARE SAYING
"I've worked with Wang Electric on nearly all of the projects I've done after starting my own architecture firm - Spiral Architects. Whether new construction or remodel, they are always accessible, knowledgeable, and great to work with. They are attentive to an owner's concerns while the work is underway, and also good about follow up after the work is complete."
- Gene Kniaz, Spiral Architects, Tempe, AZ
Carol J testimonial
WHAT OUR CLIENTS & PARTNERS ARE SAYING
"Let's keep this short and simple...when you find an electrician that really knows his stuff and it's obvious how adept they are at solving electrical puzzles (from prior work from others) like the ones that existed in our house, you take note. Tom came and solved many of our prior electrical puzzles and made us feel safe again. Highly recommend!"
Dan Greene Testimonial
WHAT OUR CLIENTS & PARTNERS ARE SAYING
"I just wanted to reach out and let you know what a good experience I had with your team on the CenterWell Humana project. Brody was great and Edmond was one of the best electrical foreman I've had on a project. I sincerely appreciate quality and qualified tradesmen as it's not the norm in this era."
- Dan Greene, Stevens Leinweber Construction Inc.